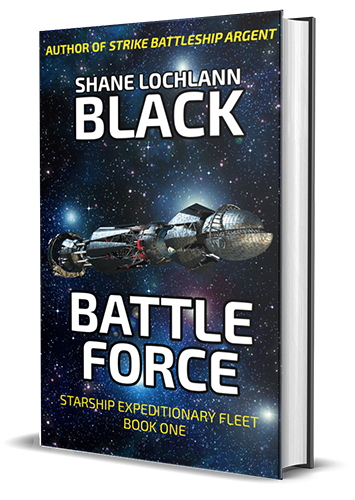 Hello! Shane here. Thanks for joining my mailing list! You'll be receiving an e-mail soon with a link to your free copy of Battle Force, book one in my Starship Expeditionary Fleet series.
If you would like to sample all my science fiction titles, visit Bitbook my cloud reader application. You can read my titles on any device, any time. No downloads or installs required!
As always, you can find all my books, games and officially licensed merchandise at getabook.today Watch your e-mail! There's always something new at the bookstore!