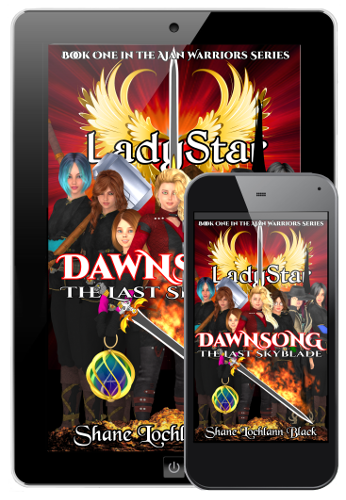 I've met a lot of people from many different cultures around the world and one thing I know for certain they all had in common was they wanted the best for their kids. I've wondered on occasion what parents would say if they were asked "if you could make a list of the top three things you would want your kids to be doing when they aren't in school or asleep, what would they be?"
My priorities might be a little different than others but I think most parents would agree they would want one of those three things to be reading. There is no doubt that reading improves educational performance among all ages and all achievement levels. The best part is it doesn't matter what your child is reading. It could be a comic book, a history book or a story about pirates. The more children read, the better they get at learning.
Books have a unique magic that other media cannot duplicate. They inspire something called the "fictive dream," where a reader and an author work together to create a story that takes place entirely in the mind. Active minds create opportunities to learn, whether it is facts on the page, new words a young reader has never encountered before or just dreaming about what a faraway place or time might have really been like. There is no activity a child can engage in that can be potentially more rewarding.
My other two priorities would be going outside to play and explore and either playing or practicing music or a musical instrument. I have to admit those two are my based on my own experiences as I was heavily involved in both sports and music growing up and in school.
Because I know how rare educational opportunities can be for some families, I make it a priority to include "learning moments" in my LadyStar™ and Ironjammers™ stories. I introduce real-world concepts like why iron creates sparks in this excerpt from Dawnsong The Last Skyblade:
"We should keep one candle lit all the time, huh?" Jessica said.
"Especially at night, otherwise we won't be able to see at all. This place is going to be pitch black after dark," Shannon added.
"How come it makes sparks like that when you hit those rocks together?" Cici asked, playing with the little pieces of flint.
"It's 'cause of iron!" Jessica exclaimed. "I remember when me and Talitha were in the Dandelion Guides and went on the nature tour! We learned how to make campfires and torches and lots of stuff. If you take something real hard and hit it against a piece of iron, it makes sparks fly because iron burns in the air!"
Talitha nodded, confirming Jessica's explanation.
Just enough to introduce the idea. Kids who read this might be inspired to go look up the rest of the story. There are numerous moments like that in each book. I plan ahead to make sure I have plenty of opportunities for learning moments. It makes my LadyStar and Ironjammers novels more than just novels. I want them to be inspirational and encourage readers.
I'd like to encourage you to consider a LadyStar story for your next book purchase. I think you'll agree they help make learning fun and will make your son or daughter want to read more.
If you'd like to see some sample chapters from Dawnsong The Last Skyblade, you can read them in the Library-Tron.
Reading more is always a good thing.