This is one of two commercials my studio created for our latest Facebook advertising campaign.
Internet marketing has changed quite a bit since I started out back in the mid-90s. In those days we sold shareware on a much smaller web and many of us did quite well. If you want to know how well, look up a game called Doom. My first commercial software application for Windows was pretty successful, and my first game project remained my best-seller for a number of years.
Cost-per-click advertising was in its infancy then. For most, success was hit-or-miss, and measuring the effectiveness of a campaign involved more than a little guesswork. I built an enormous webcomic marketing platform around a banner advertising service called Project Wonderful, and did the same for a series of online games using a pre-roll interactive ad service called CPMstar. Our webcomics had more than 70,000 readers a day. Our top game had more than 1.7 million plays. But it was still difficult to tell if our advertising investments were paying off.
Then I discovered Facebook. It took me seven months, a lot of experimentation and a lot of spending to figure out the right way to turn targeted CPC ads into sales and profits. The footwork and analysis weren't easy. It required time and dedication. Once I got it right, however, the results spoke for themselves.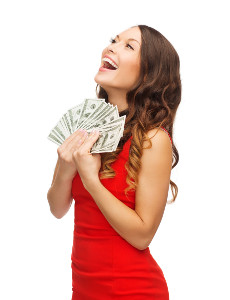 My first major success was marketing my military science fiction novels. I correctly determined not only the demographics of my readers, but I also employed an innovative "extra step" in focusing my message. As a result, the relevance of my ad creatives skyrocketed, reaching a perfect 10 out of 10. My cost per click plummeted to single digits, and I ended up earning as much as six to one returns on my spends. That means for every dollar I spent marketing my four-novel series, I earned six dollars in sales.
Over the following months, I continued studying the targeted ad market. I examined how my creatives interacted with social media in general and with Facebook and Instagram specifically. I identified key strategies that would allow my campaigns to reach customers rather than just audiences. I began to see how the most lucrative buyers could be found, and how to make sure my ad creatives would be relevant to them. As a result, I became capable of analyzing a campaign and knowing ahead of time if the numbers made sense. After all, there's no point in advertising if at the end of the campaign you aren't making anything. The longer my campaigns ran, the more they made.
In September of 2019, my services were requested to help promote a benefit for a local historical society. Our goal was to sell tickets for a steam locomotive excursion in Southern California. Tickets were a few hundred dollars each. All we had to do was find fans of the old-style steam trains of the past.
Using Facebook's tools, I did just that. I built a creative that came right out of the gate with a nine out of ten relevance score and reached a 10 out of 10 relevance score within a few days. Sales poured in. Our click-through rates were in the double digits. Our conversion rates were nearing five percent, meaning that for every 100 people who clicked on the ad, five people made a purchase. At a retail price of several hundred dollars each, it didn't take long for sales to climb into the thousands and then tens of thousands.
It was during this campaign that I put something I call my "Maximum Sales Principle" to work. When I was marketing science-fiction novels, I had to rely on a strategy that incentivized customers to buy the entire four-book series rather than just one book. Why? Because the Maximum Sales Principle requires that revenues support the marketing costs. It's not enough to just get sales. My method has to produce sales that cover costs and also produce profits.
When I put the same principle to work for the steam locomotive project, my creatives and campaign helped generate $112,700 in sales for my client in fifteen days. The average cost per click was eleven cents, which means given our estimated 4.7% conversion rate, each sale had a total advertising cost of about $2.34. For every dollar spent on advertising, we generated $149 in sales.
One hundred forty-nine to one returns.
My Maximum Sales Principle is an equation that tells me if a marketing campaign can be successful. It takes into account data like the price of the product, the average cost of an advertising click, the length of a campaign, whether there is an audience for the product or not, and so forth. Essentially, it tells me if an ad campaign can make money or not.
You could be offering freelance services, selling a mobile or PC game or looking for new clients for your law firm or accounting business. You could be crowdfunding. You could be building subscribers on a YouTube or Twitch channel, finding customers for your plumbing business, marketing a series of thriller novels or selling products at retail on a popular e-commerce site. Why, you might just be looking for readers for your new comic. I've marketed them all, and marketed them profitably.
No matter what your business is, whether it's full-time or just a side hustle, I can put the Maximum Sales Principle to work for you. I can build your creative, identify your buyers and reach them locally, nationally or worldwide.
Now that you know what's possible, what do you suppose you can achieve? Let's talk about your advertising goals.