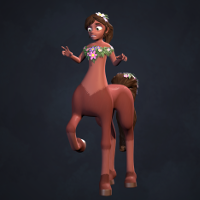 Few can argue 3D has revolutionized entertainment. From games to feature animation to even feature films, computer graphics have changed the way we tell stories. This is the key reason our studio moved into 3D in a big way not long after we started our comic business. Building 3D models for games, book covers and other big projects became one of our most successful categories in short order.
Now, we've established a full-cycle development process for 3D modeling and animation that can start from a simple concept design and produce high-quality original 3D characters, objects and environments which can be integrated with numerous popular game engines and animated for nearly any kind of video or feature production.
We can also produce one-of-a-kind 3D printed toys, playsets, souvenirs and collectibles based on your creative designs. Micro-manufacturing is the future, and our studio is right at the cutting edge of a completely new world of merchandising and licensing opportunities for creative professionals.
Return to the Studio Catalog